1. Wifi OBD-II Adapter
Connect the adapter to the OBD-II connection port in your vehicles (Usually found near the drivers position, the exact location will vary from car to car.) Shown here is a cheap ELM327 Wifi clone adapter from eBay.
Start the engine of your car.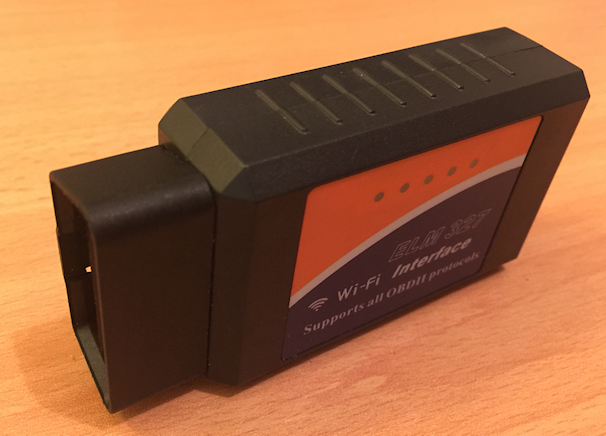 2. Wifi Connect
You will need to connect to the OBD-II adapter's Wifi prior to running the app on your phone. From the settings on your phone click on the Wi-Fi item. Look for the OBD-II adapter in the list of networks and select it.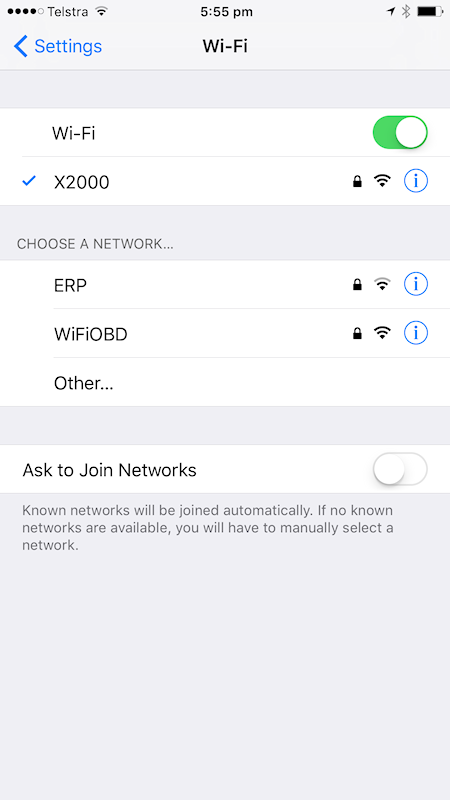 If this is the first time connecting to this device you'll probably be prompted for the password. Enter the password supplied by the manufacturer of the device. In our example the password is 12345678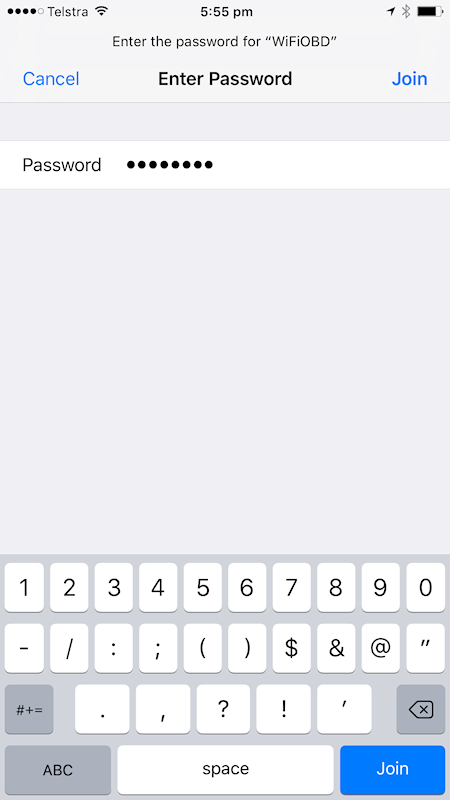 3. Connect Screen
Run the RevHeadz app and navigate to the Connect Screen by clicking the OBD-II button from the main menu. Then click the Connect (Wifi) button.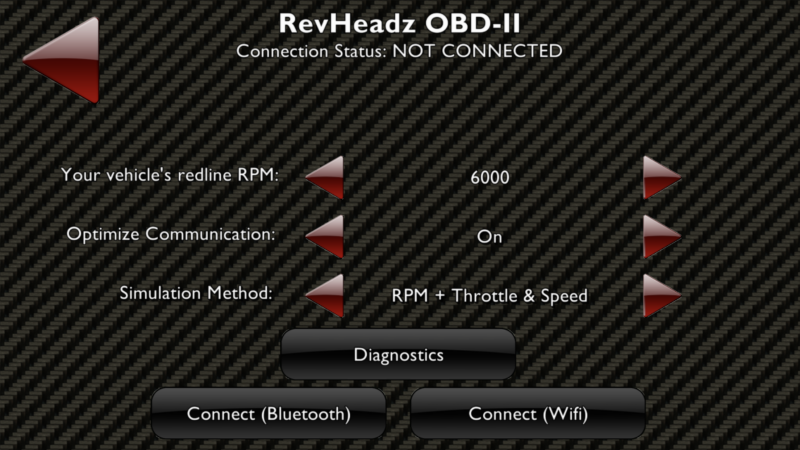 4. Choose Wifi Address and Port
Specify the Host and Port Number supplied by the manufacturer of your adapter. In our example it is 192.168.0.10 and 35000. Then click the Connect button.